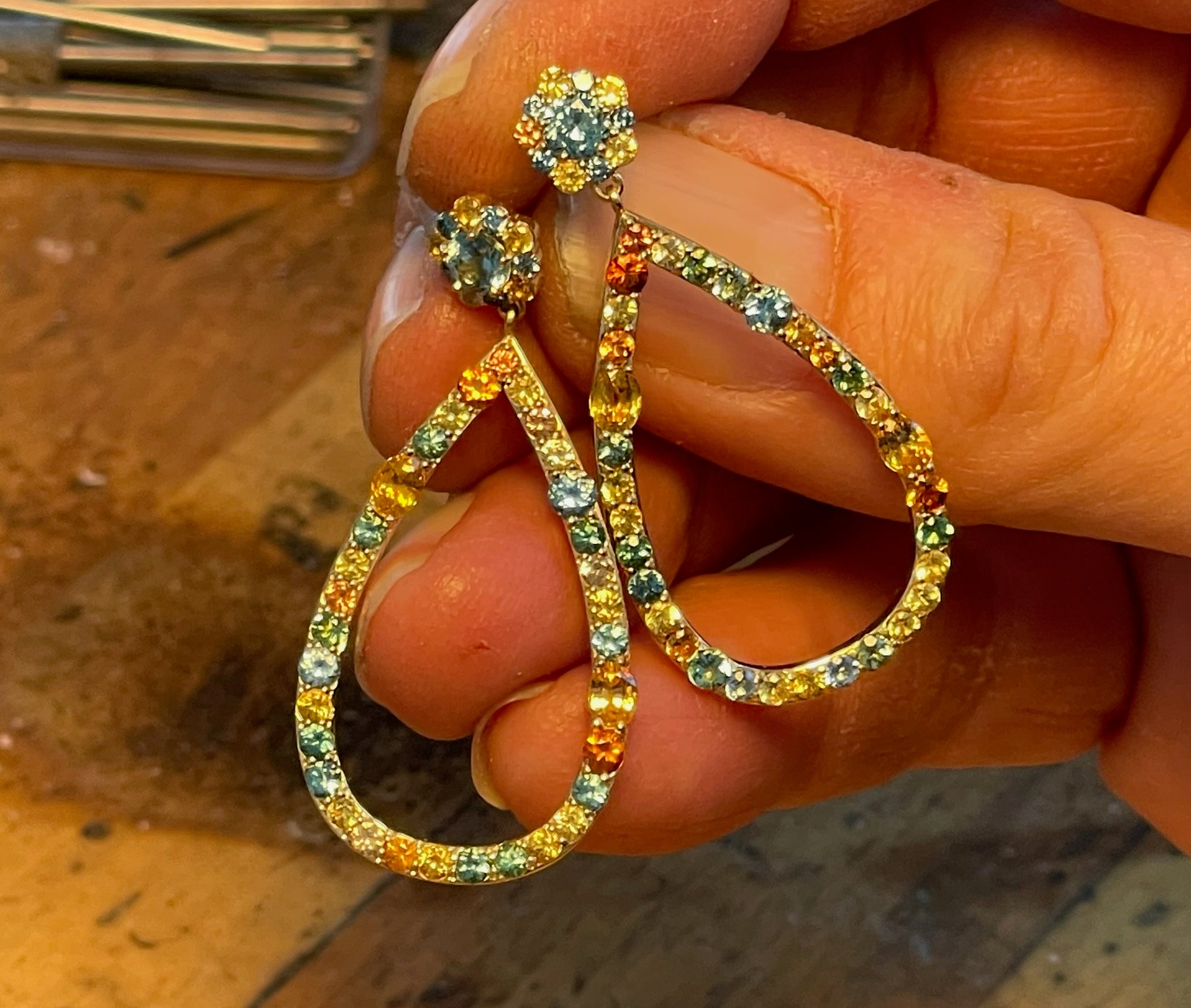 Multi-Color Sapphire Mixy Drops
Cast in 18k yellow. These drops are set with a bright springy mix of multi-hued sapphires, teal zircons and mandarin garnets. The sapphire pear shape drops have 63 stones of varying shapes and sizes and are topped by an 11 stone cluster set with teal zircon and yellow sapphires that weigh a total of 6.45ctw. These are incredibly sparkly!
- 18k yellow gold 
- 5.45ctw yellow sapphire ovals and round brilliants
- teal zircon (not cubic zirconium)
- 1.75 inches long
Available in 18k white, 18k yellow and 18k rose gold, please inquire for platinum pricing. Most CM pieces can be made to order with alternate gemstones. Please inquire at cm@carlamorrison.com 
This Carla Morrison piece is manufactured to order. Please allow for a 2-3 week lead time from when your order is placed.
Multi-Color Sapphire Mixy Drops