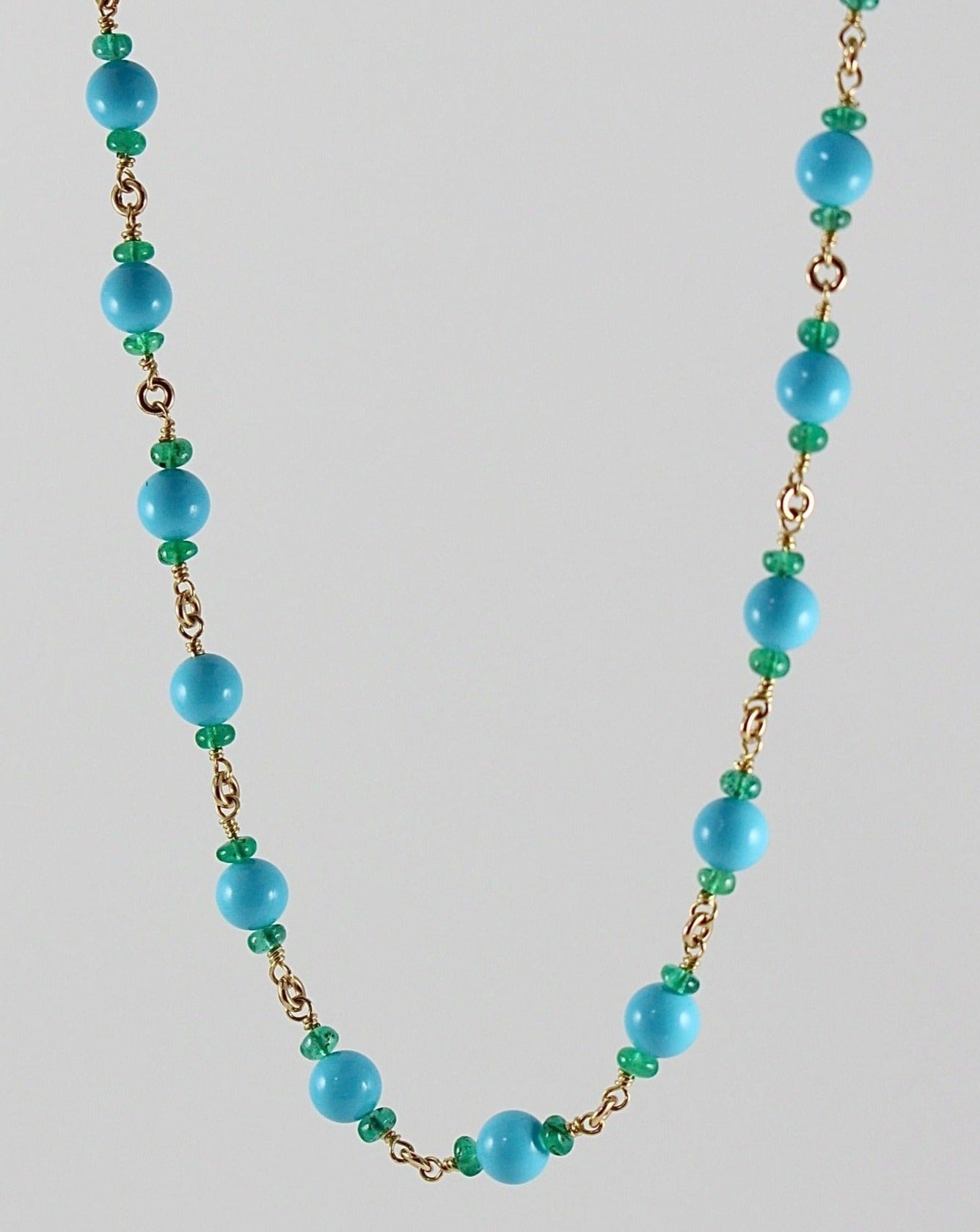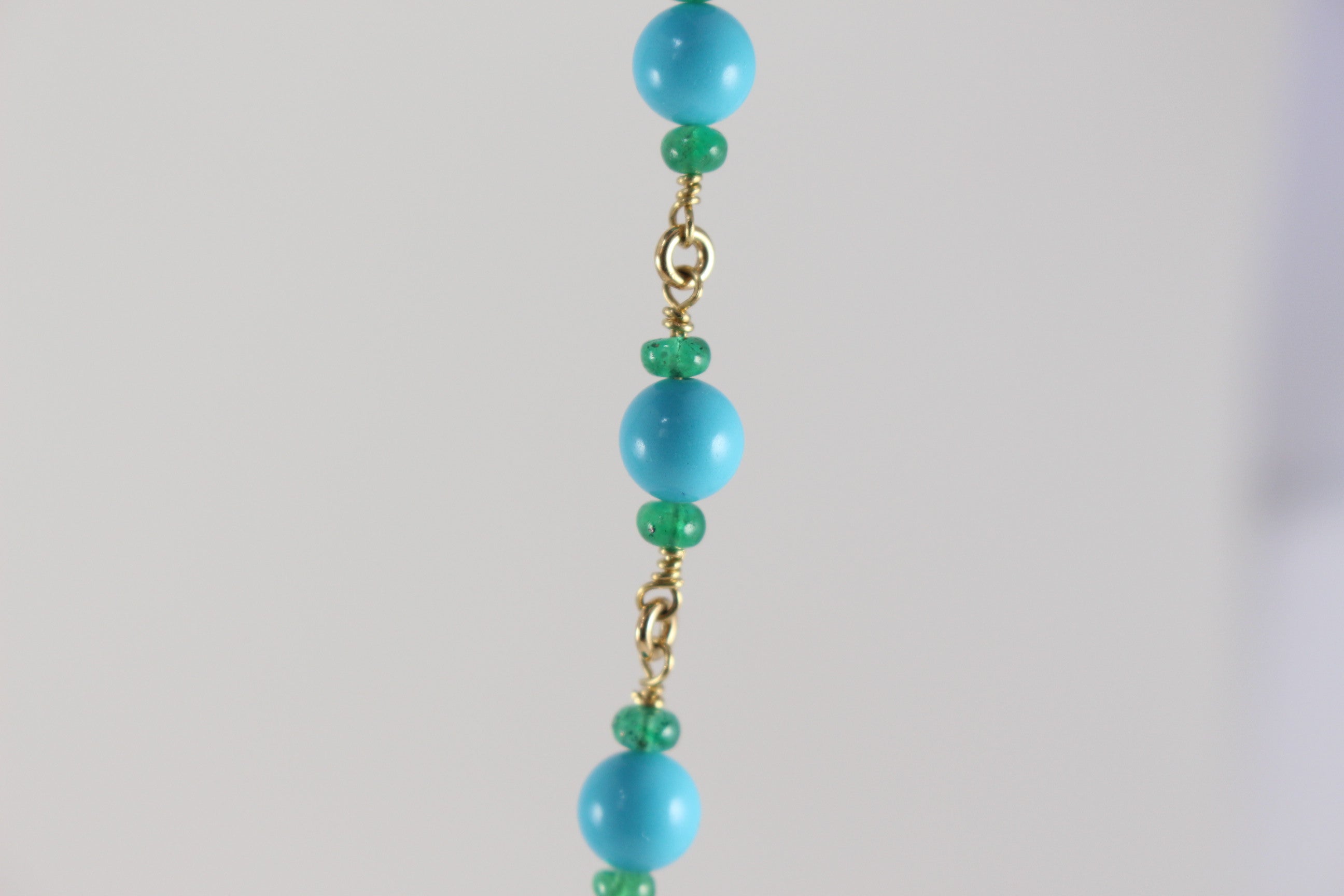 Turquoise and Emerald Wire Wrapped Necklace
18k yellow gold wire. Available in 16" 18" and 24"
This necklace was constructed with AAA quality emerald beads cut in a gorgeous facetless pattern for a smooth green glow.
In each link of the necklace two cabochon emerald beads flank flawless round turquoise beads. The turquoise beads are 9mm in diameter and each of the gemstone bead groupings is hand wrapped in 18k yellow gold wire. 

- 18k yellow gold wire 
- Cabochon emerald beads 
- round turquoise beads 
Turquoise and Emerald Wire Wrapped Necklace