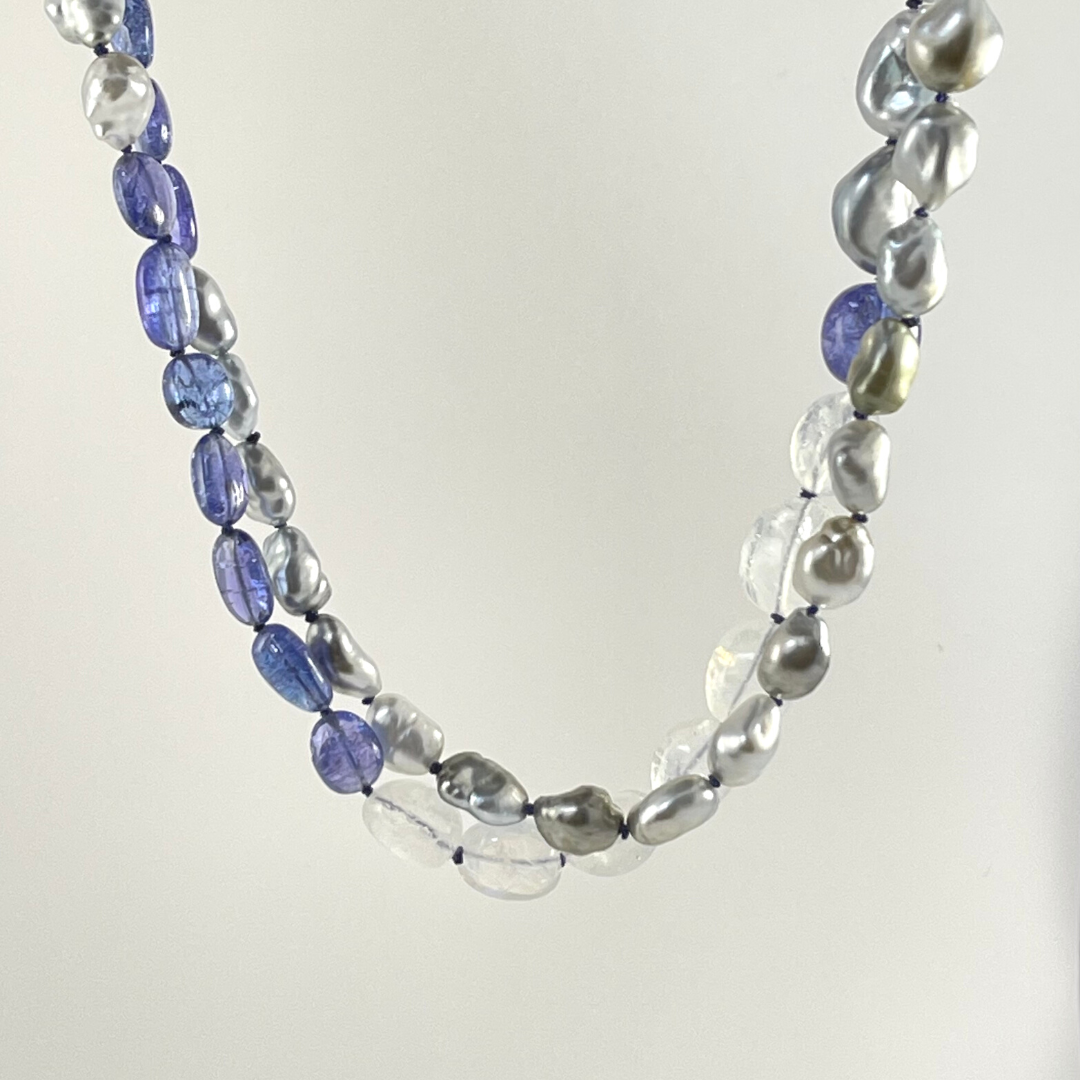 Tahitian Pearl Tanzanite and Moonstone Chokers
These chokers feature baroque  lustrous silver pearls, royal purple tanzanite beads and moonstone with icy blue flash. Signature CM 18k yellow toggle clasp.
17" and 18.5"        17" SOLD
- 18k yellow gold  clasp
- baroque pearls 
- tanzanite beads  moonstone 
- moonstone beads 
This Carla Morrison piece is manufactured to order. Please allow for a 2-3 week lead time from when your order is placed.
Tahitian Pearl Tanzanite and Moonstone Chokers